It's been a while since I've posted, I know. But, life has a habit of getting in the way...case in point, dealing with a teething infant and moving/getting situated into our new home.
In any case, onto the post!
'Boob-plate' armor...only the finest armor any female warrior in an epic fantasy story could wear, right? You know what I'm talking about...the kind of armor that not only
protects
female warriors (unlike bikini-male (and don't bother trying to google, it because all you'll find are pictures of guys in skimpy, bikini bottoms...trust me, I know *shudders*) which is just chain male in the shape of a bikini), but
also
draws attention to the fact that the warrior is a female by allowing her natural, female endowments to be nestled within protective metal.
See what I mean?
We've seen this kind of armor plastered on the covers of every fantasy novel which features a female protagonist, and it's graced both the large
and
small screens by way of projects like
Willow,
and
Legend of the Seeker,
etc. By all accounts, it seems like a good idea, right? I mean, if you really think about it...it's the perfect kind of bra--lifting, separating and supporting while the lady warrior in question cleaves a guy in twain with her mighty blade.
Basically, it loudly and clearly delivers the message, "I can be both a complete and total badass
and
a woman at the same time".
However, according to a recent
article
by Fashionably Geek, boob-plate armor is not only impractical, but just as likely to kill a female warrior as a sword or an arrow to the head.
"Basically, breasts in your armor are more likely to help a blade gain purchase instead of glancing off, likely sliding toward the center of your chest. Plus, if you have breasts in armor, then that chestplate has to be molded to them which would result in a divet separating each breast that could crush your sternum if you fall or take a hard sword blow."

Makes you think, doesn't it?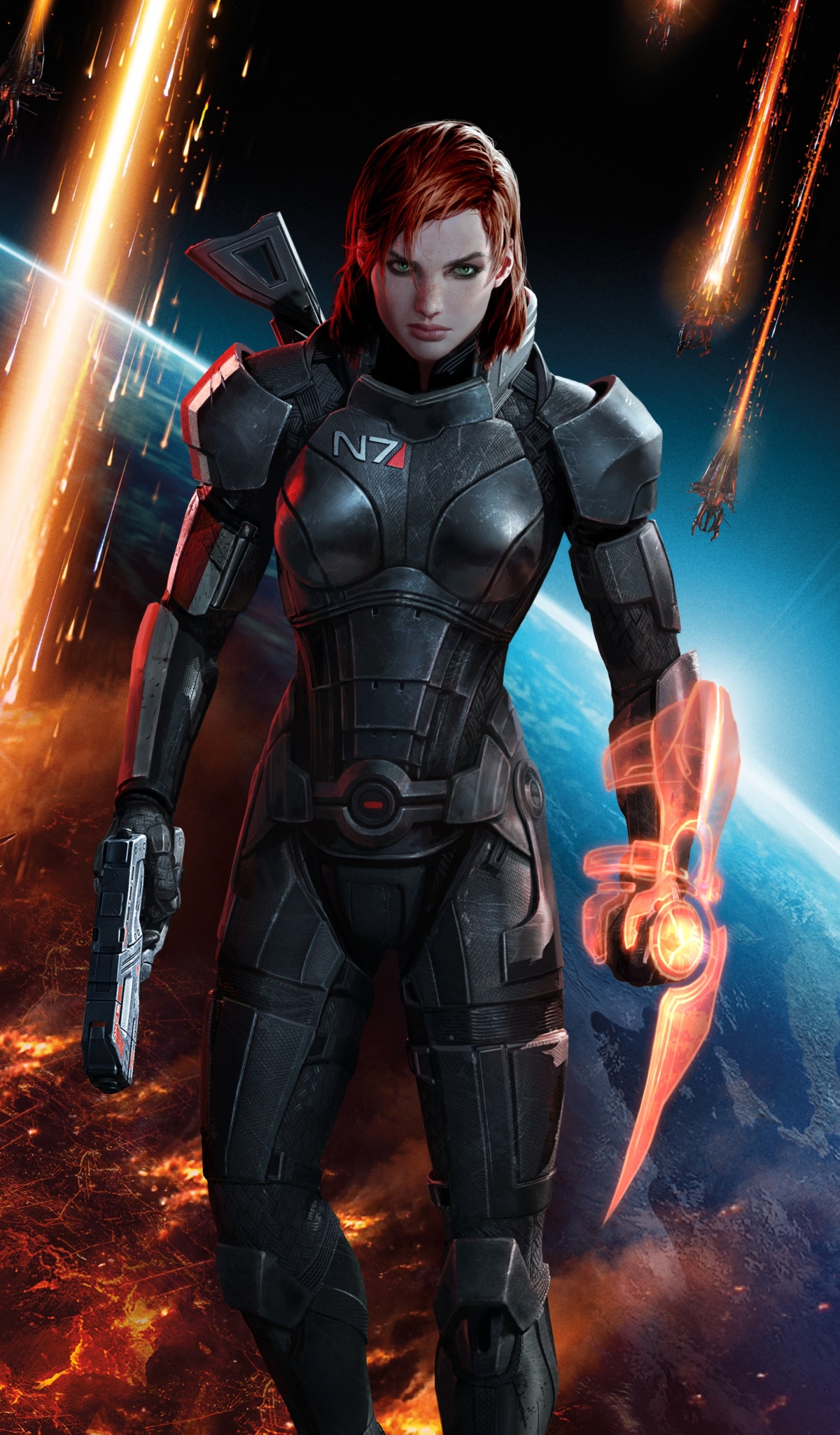 Now I don't know about
you,
but I know that
I'm
personally wondering if that reality extends to the armor used in space by heroines like Commander Shepard or if in the future, armorers have found a way to counter the problems of boob-plate armor. Personally, I like to think that they
did
, simply because in the future, armorers have materials and technologies available to them that their predecessors did
not
have back in days of swords and battle-axes.
But all that being said, that still leaves fantasy heroines up a river of excrement without a paddle...unless they choose to don male-oriented armor.
Suddenly, the reality behind the fantasy shatters the image of the quintessential female warrior that strides through the pages of epic fantasy stories. However, fortunately Hollywood doesn't always apply to the laws of realism and accuracy, so all fans of fantasy (and sci-fi in the case of
Mass Effect
) can continue to enjoy awesome looking armor on badass heroines without having to worry about the fact that the armor is actually doing more harm than good.
Until next time!
Have you hugged your
nerd
today?